Testimonials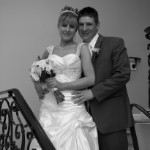 Kathleen and Chris
David is awesome! He is organized, efficient, and practically invisible the day of the wedding. He got so many beautiful "in the moment" shots...and I have no idea where he was! The entire process is ideal. You meet with him first and pick the package you want. The packages are super affordable and flexible and I believe it is because David does photography because he loves it, not to make a living off of it. The day of the wedding, he acts almost like an unobtrusive wedding planner. He keeps you on schedule (super important), while making sure you get every picture you want and every picture you didn't think of that you did want. He will point out awesome shots, and he makes sure they are perfect. The day goes by so fast, but I have pictures of almost every second of that day. After the wedding, and in a very timely manner, he posts a link on your facebook to your proofs that people can order from. You also get two CD's - one of all the proofs and another of the "best of the best" so you don't have to scan through and look at 3 of the same photos. He also supplies a proof book, which is so great because I hate scrolling through on the computer. It is also great for family that may want to order pictures but aren't computer savvy. Overall, I cannot say enough about David and his work. Your photographer is one of the most important vendors you book. The day doesn't last forever, but I have beautiful pictures that capture that unbelievable day.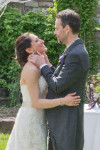 Maria and Rick
We got married in May of 2014 and one of our best gifts was working with David as our photographer. He handled our engagement photos and wedding photos with the utmost professionalism. Not only is David a super nice, easy to work with, and caring guy, but he went above and beyond to make our wedding album perfect. It's something we will treasure for the rest of our lives! Thank you, David - you rock!!!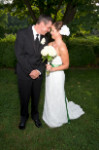 Jessica and Scott
The best thing that you can do for yourself and your spouse is to try and make the planning process and wedding day as stress-free as possible. David is not only a true professional who walks you through the process; he also makes sure your day is absolutely perfect! From day one David was always available for questions and recommendations. He did so much to make our day perfect and for that we are forever grateful! We would recommend him to anyone who truly wants the highest quality photos and albums. I would say that when all is said and done it is your photographs that you will look at and share forever, even after the memories fade, so the most important thing is beautiful photos. Felix Unger Photography is the only choice!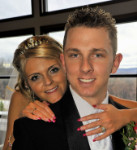 Shana and Bill
Well where should I start...I was very nervous on who to choose to photograph my pictures on my wedding day. I met with several people and David was the one who caught my eye. He is very outgoing, someone you can talk to and give suggestions to, very creative at the work he does, and soo much more. To make a long story short I HIGHLY recommend David to others who want perfect photos on their wedding day!!!! He is a wonderful person and is excellent at the work he does.. Thank You David!!-Shana and Bill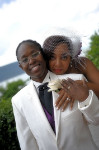 Rachel and LaShonda
What can I say about the work of David ... AWESOME! First of all my partner and I live in GA and we got married in NY (June 2011) so everything was done by phone or email. David came to the hotel the morning of and he knew what pictures to take, how to get the right light, who should stand next to whom and he was in total control. Once we got to the location he blended in with the crowd so much that you didn't even notice he was there. He took some great pictures, I said "how did he get THAT one". He took the right pictures at the right time. His presence and professionalism added to a beautiful day. By then end of our reception he was known as Uncle David! My entire family loved him and we will use him again in the future. I am still watching the DVD I received from the wedding. Thank you soooo much for making our dreams come true.-Rachel and LaShonda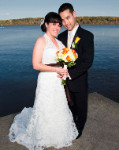 Frances and Joseph
David did such a great job with our wedding. He is very creative and has a great sense of humor. He helped me out a lot at the reception because my DJ was horrible and he stepped in and helped out. I did not even have to tell him what pictures to take he just knew and did them. My husband and I recommend him to take pictures at your wedding! Joseph and Frances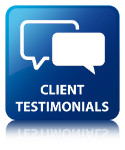 Facebook Reviews
Online testimonials-Visit; http://local.weddingchannel.com/Wedding-Vendors/Felix-Unger-Photography-Wedding-Reviews?ProfileId=385878